Permanente make-up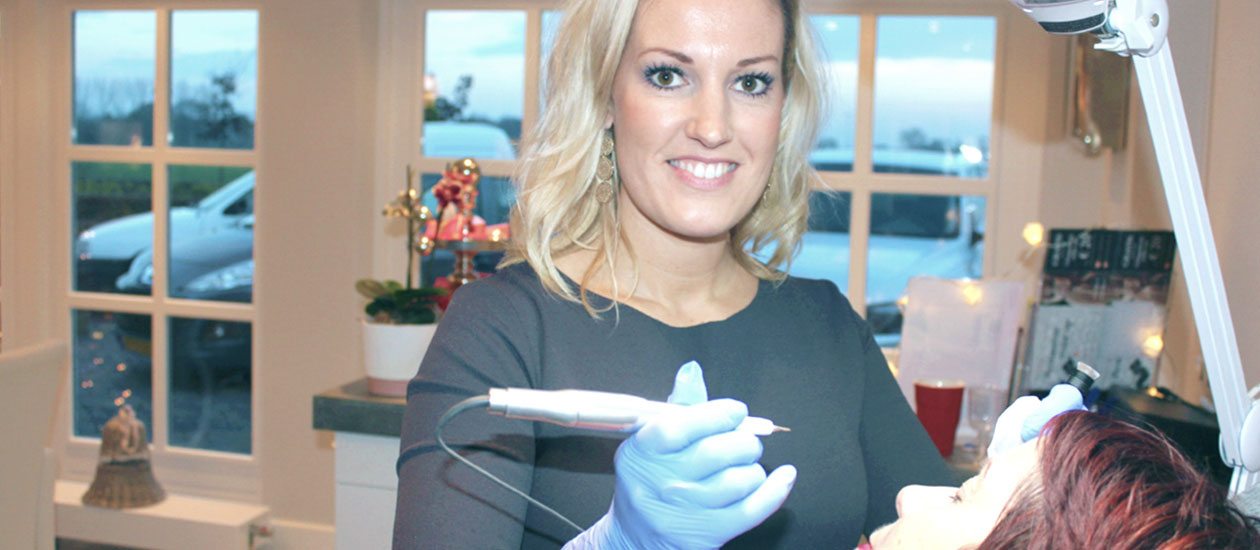 Wil je er 24 uur per dag verzorgd uitzien, zonder dat je make-up hoeft te gebruiken? Dat kan met permanente make-up. Hiermee zijn je wenkbrauwen, eyeliner of lippen altijd perfect bijgewerkt, zonder dat je er omkijken naar hebt. Permanente make-up is geschikt voor iedereen en ideaal voor vrouwen met een druk leven, gezin of carrière. Maar ook als je last hebt van allergieen of gevoelige ogen biedt permanente make-up uitkomst. Altijd een verzorgde en sprekende uitstraling.
Nouveau Contour
Rachel is opgeleid en gecertificeerd door Nouveau Contour, het meest toonaangevende merk in permanente Make-up. Er wordt alleen gewerkt volgens de strenge landelijke Hygiene- en Milieucode, waarmee je verzekerd bent van een volledig veilige behandeling. De modernste technieken, deskundigheid, oog voor perfectie en de nieuwste computer gestuurde apparatuur is uw garantie voor kwaliteit.
Bij permanente make-up wordt met een ultra dunne naald een speciale huidvriendelijke pigmentvloeistof in de huid aangebracht. De behandeling bestaat uit 2 sessies. In de eerste sessie wordt de permanente make-up aangebracht, waar na 4 á 6 weken de 'perfecting session' zal geschieden. Tijdens deze behandeling kan eventueel kleur en of vorm geperfectioneerd worden.